Pooja Dadwal, who has appeared in the film Veeragati alongside actor Salman Khan, wants to try her luck in the industry again. Pooja has worked in many films and TV serials. Later, he left the film industry due to lack of success in films and small screen.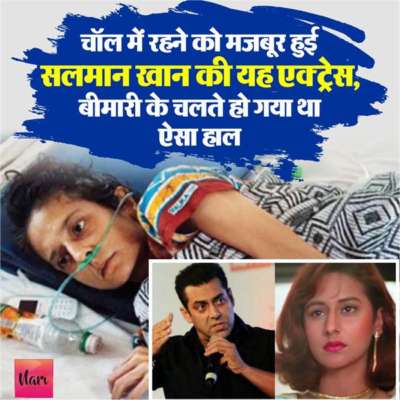 Pooja was then surrounded by a serious disease like tuberculosis (TB), for which she had no money for treatment. She remained hospitalized for about six months and underwent her treatment, but due to financial constraints she faced many problems. The family also gave up the worship. He was helped by Salman Khan at that time. Salman's team not only raised their expenses but also took care of them. After recovering from illness, Pooja wants to stand on her feet again.
In an interview, Pooja said while talking about her illness, 'initially I did not even know that I had TB. The family also did not provide any help. At that time I used to have blood puffs, my hair was falling fast, while combing, I used to comb hair, because of this fear I did not stop combing my hair.
Pooja told that I called a director friend Rajendra Singh and told me about my situation, he ticketed me for Mumbai and when he saw me in Mumbai, he was surprised. My weight was about 26 kg. It was Rajendraji who got me admitted to TB Hospital in Shivdi and started treatment. But due to money straining, some problems started in treatment.
Even though Puja's health has recovered but his financial condition is still the same. Due to financial constraints, he is forced to live in a chawl in Versova area of ​​Mumbai. A family gave Pooja a place to live in her house. Pooja helps in her household work.
According to the news, Pooja wants to worship Salman by putting her photo in the temple. Pooja says that if she ever gets to buy her house, she will keep Salman's photo like a god in the temple. She said that when she does other household chores, she suffers depression at times, wants to do suicide but she does not want to give up.
Now Pooja is looking for work in the film or TV industry and is seeking help from Salman Khan for this. She does not want to be in front of anyone for money, that is why she wants to stand on her feet. He wishes Salman to help him get out of this phase.